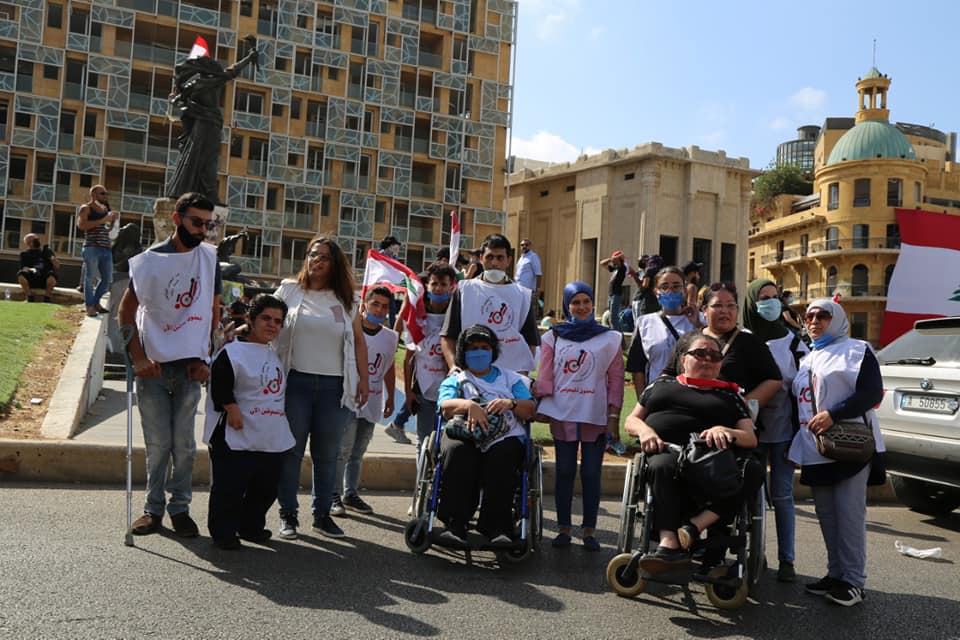 A disaster struck Beirut and its suburbs on August 4, 2020, An explosion of the Beirut port resulted in severe human and material damage, accompanied by serious environmental pollution resulting from highly explosive chemicals that covered a large area in the capital and its vicinity.
This disaster came at a time when the teams of the Lebanese Union for People with Physical Disabilities were working to
support people with disabilities throughout Lebanon in facing the Corona pandemic and its repercussions, through the "Joud Campaign".
This new catastrophe has put us before great challenges, especially since people with disabilities are one of the most vulnerable groups in society, and they have already been suffering more than enough due to the Corona pandemic, so the Lebanese Union for People with Physical Disabilities,
finds itself on the front lines to meet the needs of people with disabilities affected by the Beirut explosion and the repercussions of the virus, "COVID-19" together. As such, the next phase, which will last for about two months,
we will have to work on the following:
1. Updating the databases of persons with disabilities daily, which includes today (3200PWDs), and adding persons who have developed permanent or temporary disabilities as a result of the Beirut explosion, as well as the disabled persons whose financial and health conditions have deteriorated as a result of the explosion, and it is likely that the number of persons with
disabilities in the nominal database will reach (4200 people).
2. Meeting the material and in-kind needs of persons with disabilities, and providing them with medical aids, medications, food boxes and cleaning materials, as needed.
3. Receive support from relevant international and regional organizations and institutions, and from individuals-whether financial or in kind- in Lebanon and abroad. In order to meet the needs referred to above.
Accordingly, we, the Lebanese Union for People with Physical Disabilities issue an appeal to international organizations and associations, and those working in the humanitarian domain to
support us in mitigating the effects of the disaster on persons with disabilities and their families in Beirut in particular and Lebanon in general, through direct support, and material and in-kind assistance …
For Donations
from Outside Lebanon:
Bank account in USD
 011070735018840 – IBAN = LB94001000000011070735018840
INSIDE Lebanon:
Bank account in LBP
IBAN = LB94001000000011070735019422 – 011070735019422
Bank account in USD
IBAN = LB60001000000011070735019840 – 011070735019840