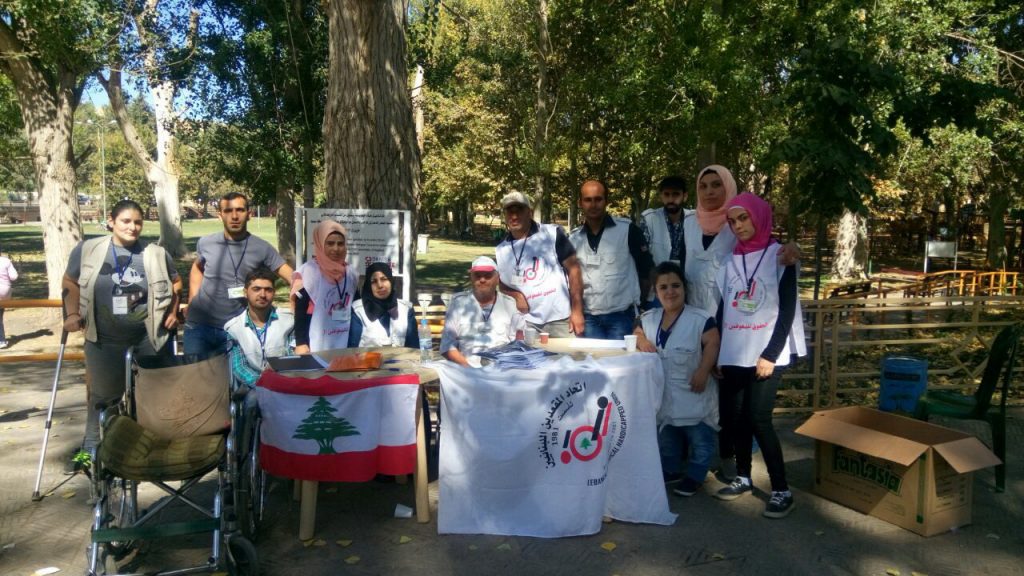 LUPD, as its mission and vision clearly states, has made emergency response one of its iconic responses, being on the streets of Lebanon since 1981 advocating for rights of inclusion an assisting people with disabilities who are undergoing stressful and urgent situations.
LUPD and through it is lifetime, has been running emergency programs which provided relief distribution, therapy/community based rehabilitation, training, and case follow-up since July war in 2006.
Emergency response was highlighted as:
Help the survival of families of people with disabilities during the displacement as well as the returning period;
Maintain all opportunities that enable disabled people and their families to access distinguished medical, social, and economic/livelihoods needs;
Lobby for the inclusion of the disability component in all national, local recovery, development policies and programs;
Enhance all independent living opportunities that would ensure the inclusion of the accessibility criteria in reconstruction operations;
According to the needs assessment that LUPD conducted through its emergency program for beneficiaries in the targeted areas, the following distinguished minimum cases were identified:
Medical and rehabilitation
home adaptation
Psychosocial intervention
livelihood support
To be able to fulfill the above, LUPD had worked on:
Setting-up an appropriate coordination structure (disability focal point centers) and mechanism that would ensure the success and the fluent execution of the program;
Dedicating staff, volunteers, procurements, and relationships to ensure an efficient program execution;
Arranging field visits for following-up and monitoring services to ensure adequate use for delivered materials, medical services and livelihood supports
In addition, LUPD has emergency programs which provide relief distribution, therapy/community based rehabilitation, training, and case follow-up, through different projects and different ways of intervention:
Clinical Approach: including physiotherapy, occupational therapy, speech therapy, individual and group psychotherapy.
Community Based Rehabilitation Approach: including physiotherapy, speech therapy, occupational therapy, individual and group psychotherapy.
Providing Assistive devices: for physical, hearing, visual improvement.
Assessment related to the home adaptation needs.
Referral system (from/to) the organizations.